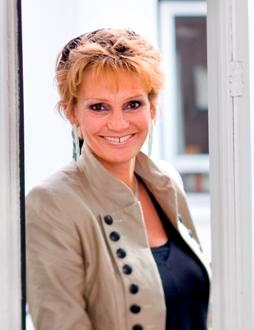 Marjon van Royen (1957) is a Dutch journalist and foreign correspondent for the NOS Journaal, the public radio and television news channel.
English Language Video Reports

She started her career as a freelance journalist in Italy in the 1980s. From 1991-2003 she worked for the daily newspaper NRC Handelsblad, covering national news and the Balkan Wars (1994-1995). In 1996 she became the correspondent for Latin America, based in Mexico, working for NRC Handelsblad and the NOS.
In December 2000, she investigated the health impacts of aerial fumigations of coca cultivation in Colombia. She found that "because the chemical is sprayed in Colombia from planes on inhabited areas, there have been consistent health complaints [in humans]. Burning eyes, dizziness and respiratory problems being most frequently reported." In some areas, 80 percent of the children of the indigenous community fell sick with skin rashes, fever, diarrhoea and eye infections.
In 1993 she published her first book Italië op maandag (Italy on a Monday), which sold over 50,000 copies. In 2004, she published De nacht van de schreeuw ( The Night of the Scream ) about the absorbing account of a friendship between two women of very different classes and cultures.
She is currently based in Rio de Janeiro (Brazil).